Alloy Metallized Wire
Product Detail
Product Tags
It's nickel chromium ultra-high strength conductive/heating wire. its' more flexibility and long working life than other wires, as the aramid / carbon yarn inside can bears the vertical tensile strength.
Advantages:
1.Heat-resistant, special for heating
2.High tensile strength,
3. Bending resistance. Not easy to break
4. Good corrosion resistance and high reliability
5. Low resistance and conductivity
Conductor materials available:
Nickel chromium, copper, tin-plated, silver-plated, gold-plated,nickel-plated,bare copper alloy, tin copper alloy , silver copper alloy etc. All wire can be designed and customized according to customers' request of performance, technical Parameters, outer diameter etc.
Outer diameter range: 0.05mm-0.40mm.
Extruion(insulation coating) available,material can be PVC.Teflon etc according to your specify.
Stranding available.
Regualer specification
Outer Conductor

Textile Inner Core

Diameter mm

Conductivity

≤Ω/m

Weight

m/KG

Elongation≥%

Strength

≥KG

Copper 0.08mm

250D Poyester

0.20±0.02

6.50

9000±150

8

1.50

Copper 0.10mm

250D Polyester

0.23±0.02

3.90

7000±200

10

1.50

Copper 0.05mm

50D Kuraray

0.10±0.02

12.30

28000±1500

3

0.70

Copper 0.1mm

200D Dinima

0.22±0.02

4.00

7000±200

5

4.00

Copper 0.1mm

250D Polyester

1*2/0.28

2.00

5300±500

8

1.50

Copper 0.1mm

200D Kevlar

0.22±0.02

4.00

7300±200

5

3.80

Copper 0.05mm

50D Polyester

1*2/0.13

8.50

28000±1500

5

0.35

Copper 0.05mm

70D Polyester

0.11±0.02

12.50

21500±1500

5

0.45

Copper 0.55mm

70D Polyester

0.12±0.02

12.30

21000±1500

5

0.45

Copper 0.10mm

Cotton 42S/2

0.27±0.03

4.20

6300±200

7

1.10

Copper 0.09mm

150D Polyester

0.19±0.02

5.50

9500±200

7

0.90

Copper 0.06mm

150D Polyester

0.19±0.02

12.50

16500±500

7

0.90

Tin Copper 0.085mm

100D Kuraray

0.17±0.02

5.00

16000±1000

5

2.00

Tin Copper 0.08mm

130D Kevlar

0.17±0.02

6.60

14500±100

5

2.00

Tin Copper 0.06mm

130D Kevlar

0.16±0.02

12.50

21000±500

3

2.00

Tin Copper 0.10mm

250D Polyester

0.23±0.02

4.00

7000±200

8

1.50

Tin Copper 0.06mm

150D  Polyester

0.16±0.02

11.6

14000±1000

7

0.90

Tin Copper 0.085mm

200D Kevlar

0.19±0.02

5.00

8500±300

5

3.80

Tin Copper 0.085mm

150D Polyester

0.19±0.02

6.00

9500±200

7

       0.90

Silver  Copper 0.10mm

250D Polyester

0.23±0.02

3.90

7000±200

8

1.5
Winding direction: "Z"is bunched in a clockwise direction, "S" is the opposite direction.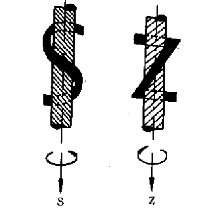 Applications:
Mainly used in automobile seat heating, intelligent clothing heating, electric heating elements used in electric furnace, household electric appliances, far infrared device, cartridge heaters.
Spool Size: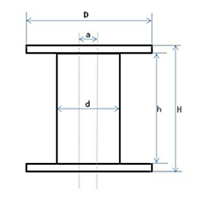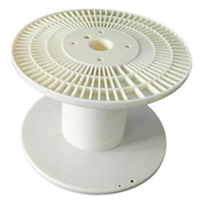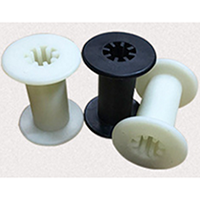 P.S: Special spool can made according to customers' requested model and size.
---
Previous:
Stainless Steel Fiber Woven Tape
---